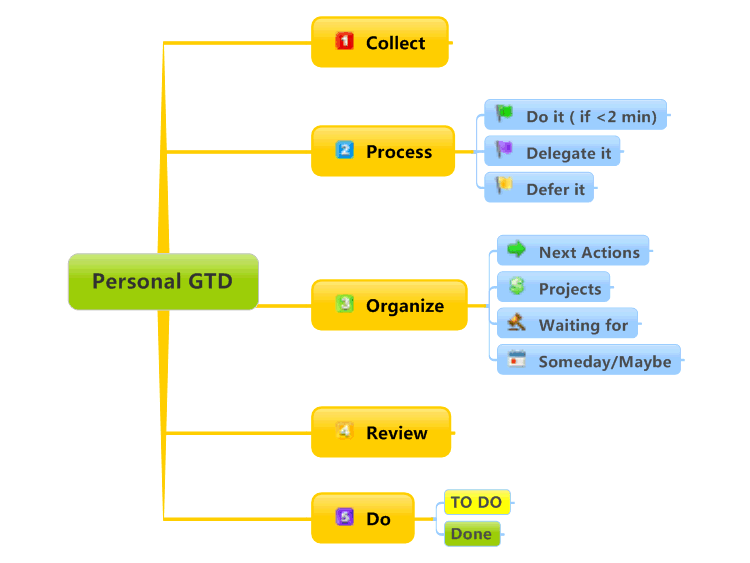 Teens are overwhelmed, partly because they don't yet have the skills to manage the unprecedented amount of stuff that enters their brains each day. – from LifeHacker.com
"Your mind is for having ideas, not holding them."

"You can do anything, but not everything."

― David Allen, (GTD) Getting Things Done for Teens: Take Control of Your Life in a Distracting World
SUMMARY
This we was, good. I got all my work I needed done and got 100 percent on my chem test. In this class I thought the directions were very easy to work through.
I did both of the sneaks on the lot things the last two weeks.
CLASSROOM (THEORY & ANALYSIS)
You are going to learn to develop your own version of David Allen's Getting Things Done (GTD) process in this 'room.'
LAB (THEORY PRACTICED)
Examine Two GTD Maps: Basic and Detailed
Detailed map by guccio@文房具社 licensed under CC BY-NC 2.0
Basic map from BiggerPlate.com embedded below
GTD-based Trusted System
Examine and pick a trusted system from the 4 options listed below to 'capture' your work

A trusted system is your method for managing your tasks in a way that you consistently get things done
Trello.com with a – GTD Template

Your tutorial didn't show what to put for "What's your team named" and "Team Type"
You can get the free Trello app at the Apple Store or Google Play

Your phone
Paper and pen or pencil
Examine LifeHacker.com's GTD Resources
OUTSIDE (PRODUCTIVITY & THE BRAIN)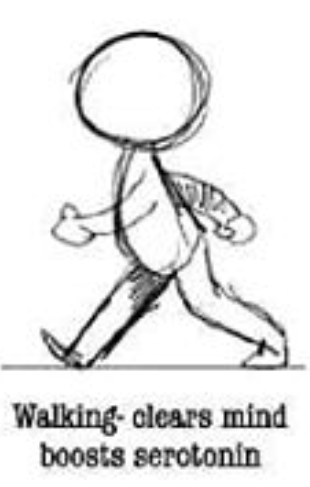 OPTIONAL EXERCISE
STUDIO (CREATING MAPS)
The first thing I have to do is this blog post. I am doing it on Tuesday night. After the blog post tonight, I will write my chem notes for my chem test this week. That's all I will do tonight because Wednesday I have the whole day to do homework. Wednesday I will start off my day with some coffee. Then I will start working on my 3.2 periodic trends assignment in chemistry. I will listen to music to keep my focus on my work. I have tried the whole timer thing, I'm not sure if I'm doing it wrong or something but it just doesn't work for me. I like to have quality work and when I set a timer, I always rush. Back to my work, after doing this assignment I will do as much of my English project as I can tolerate… ( The project makes no sense and is really stressing me out.) After that, I will probably stop work for the day and hang out with some friends. Thursday will be a whole new load of assignments I don't know yet. I wish in every class we knew all the work for the week and we could have the option to get it all done early. I have friends in running start who get all their work and finish it all before Friday so they have Friday off. I WISH. But no, we have 3 zoom calls on Friday so that could never happen for us, regular school kids.
CONTROL ROOM (PRODUCTION)
WHAT I LEARNED and PROBLEMS I SOLVED
I learned how to be more organized when writing my to-do list.
WEEKLY ACTIVITY EVALUATION